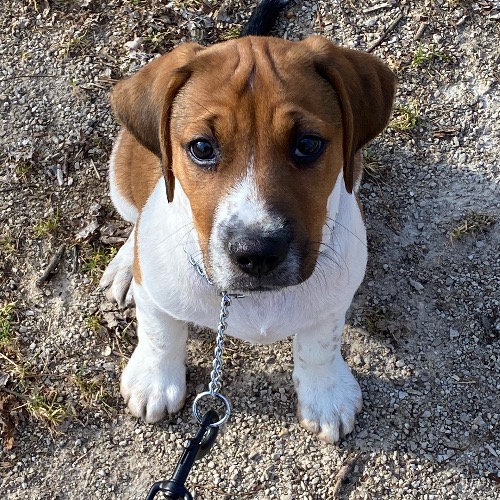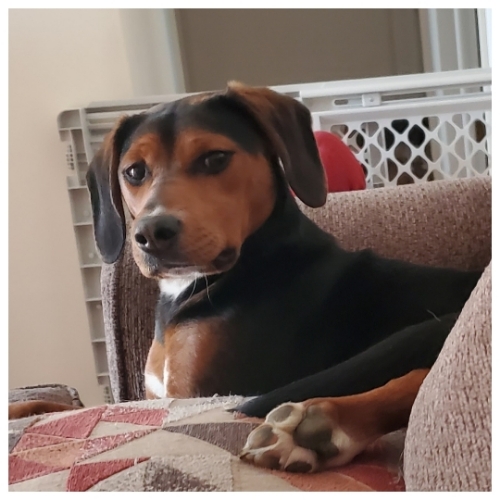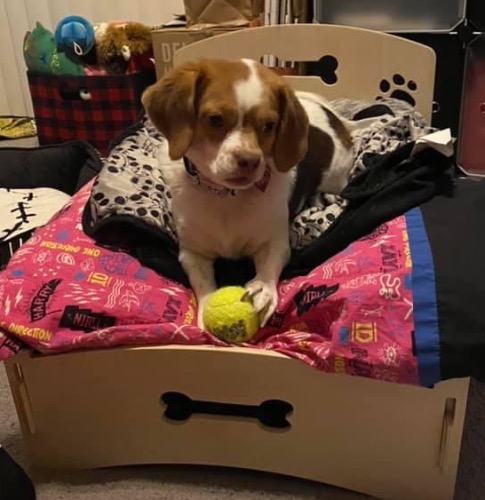 History
The modern breed was developed in Great Britain around the 1830s from several breeds, including the Talbot Hound, the North Country Beagle, the Southern Hound, and possibly the Harrier.
Care and Health
As field dogs they are prone to minor injuries such as cuts and sprains, and, if inactive, obesity is a common problem as they will eat whenever food is available and rely on their owners to regulate their weight.[45] When working or running free they are also likely to pick up parasites such as fleas, ticks, harvest mites, and tapeworms, and irritants such as grass seeds can become trapped in their eyes, soft ears, or paws.
Fun Fact
Alongside the Bloodhound and Basset Hound, the beagle has one of the best developed senses of smell of any dog
Good For
Great walking and adventure partner
Attributes
The beagle has an even temper and gentle disposition.
Traits
Size small, short Fur, sheds a lot, high energy.