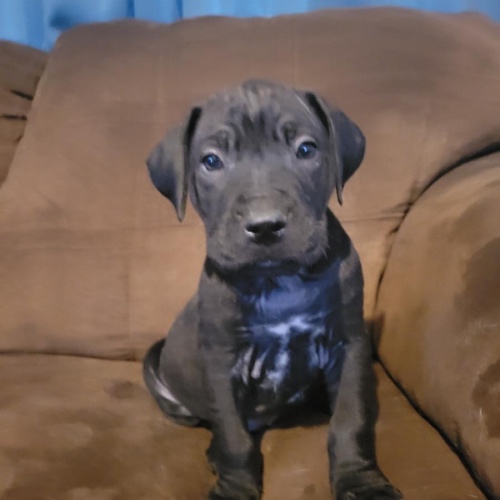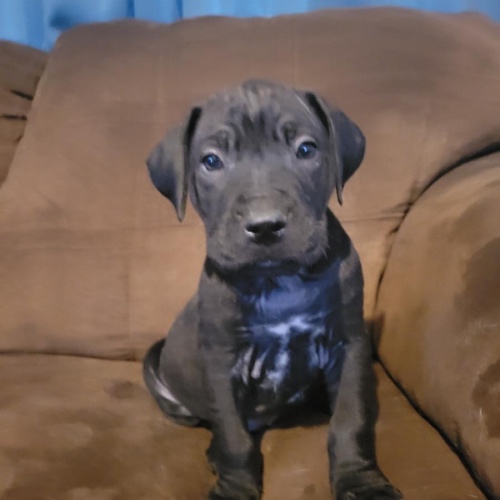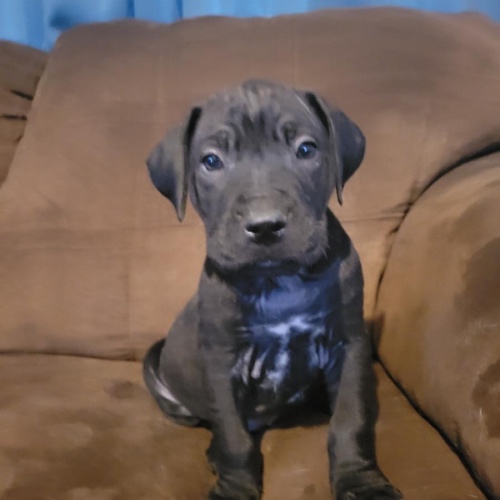 Perro de Presa Canario Mix
Cuteness 38
History
The historian Agustín Millares Torres, in his "General History of the Canary Islands", said that the derivation of large dogs in these islands were [incomplete]. According to his research, these dogs took part in the myths, funeral customs and even gastronomy of the natives (Guanches) of the islands.
Care and Health
Some dogs are prone to getting overweight, so watch your dog's calorie consumption and weight level. Beyond regular weekly grooming, the occasional bath will keep the Presa Canario clean and looking their best. Their strong, fast-growing nails should be trimmed regularly with a nail clipper or grinder to avoid overgrowth, splitting, and cracking. Ears should be checked regularly to avoid a buildup of wax and debris, which can result in infection. Teeth should be brushed regularly.
Fun Fact
Importation and sale of the breed is prohibited in Australia and New Zealand.
Good For
Guard dog and herding
Attributes
Confident, calm, stron-willed
Traits
Size large, short Fur, sheds medium, low energy.