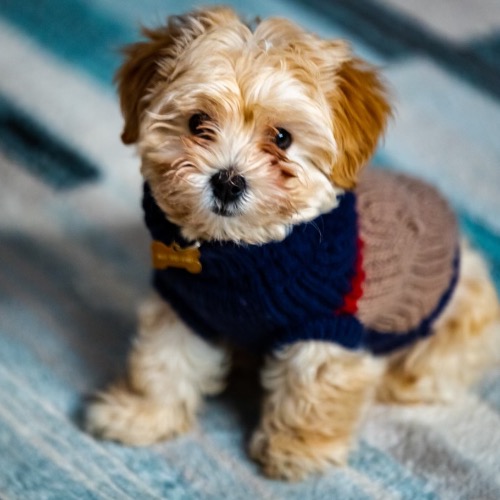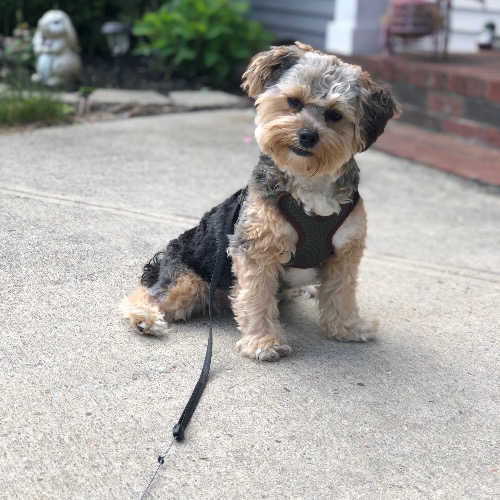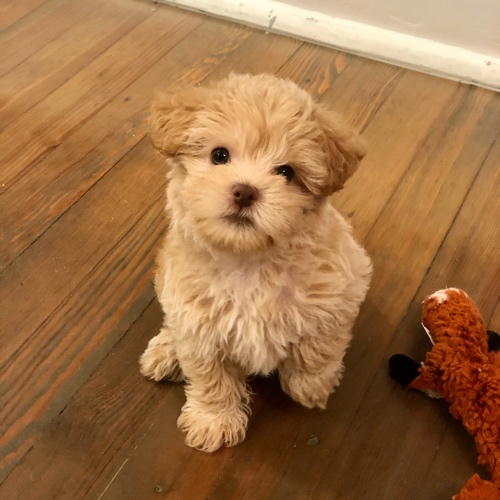 History
This breed is a cross between a Yorkshire Terrier and a Poodle.
Care and Health
Prone to eye and hearth problems. Needs a brushing several times a week and monthly baths.
Fun Fact
One downside to this breed is that they love barking, prehaps too much!
Good For
These dogs fit into many kinds of families.
Attributes
Good-Natured and Funny
Traits
Size toy, medium Fur, sheds minimal, high energy.