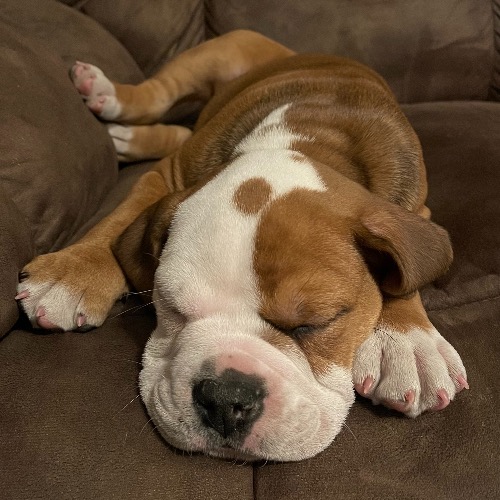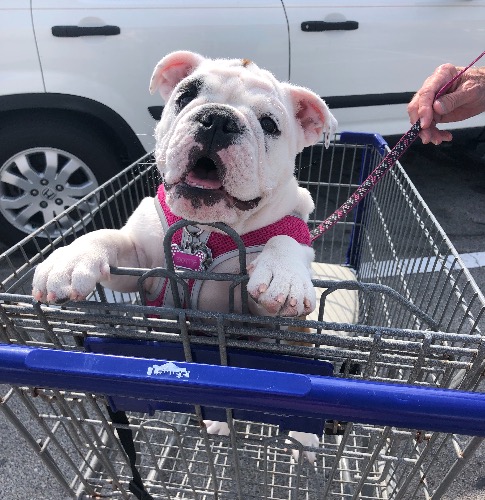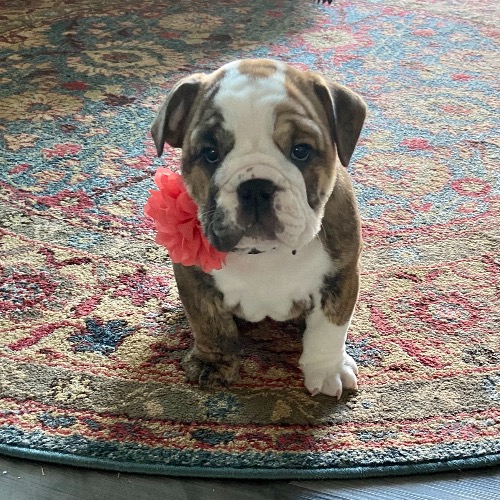 English Bulldog
Cuteness 54
History
The first reference to the word "Bulldog" is dated 1631 or 1632 in a letter by a man named Preswick Eaton where he writes: "procuer mee two good Bulldogs, and let them be sent by ye first shipp". In 1666, English scientist Christopher Merret applied: "Canis pugnax, a Butchers Bull or Bear Dog", as an entry in his Pinax Rerum Naturalium Britannicarum.
Care and Health
The folds, or "rope", on a Bulldog's face should be cleaned daily to avoid infections caused by moisture accumulation. Some Bulldogs' naturally curling tails can be so tight to the body as to require regular cleaning and ointment. Due to the high volume of skin folds on the Bulldog's body, they have high prevalence of skin-fold dermatitis. Like all dogs, Bulldogs require daily exercise. If not properly exercised it is possible for a Bulldog to become overweight, which could lead to heart and lung problems, as well as stress on the
Fun Fact
A Bulldog is the official mascot of the United States Marine Corps, and many bases have their own mascot on base.
Good For
Family pet
Attributes
Friendly, resolute, courageous and at times stubborn
Traits
Size medium, short Fur, sheds minimal, medium energy.