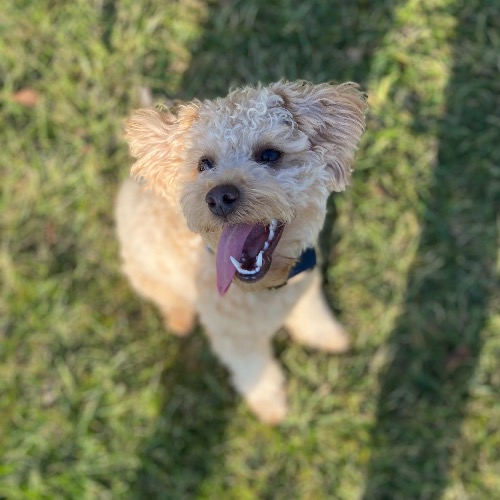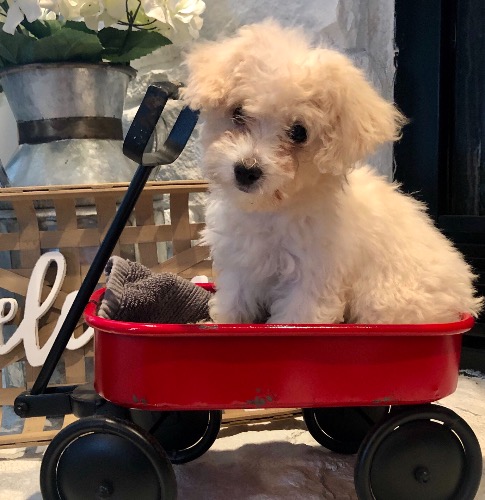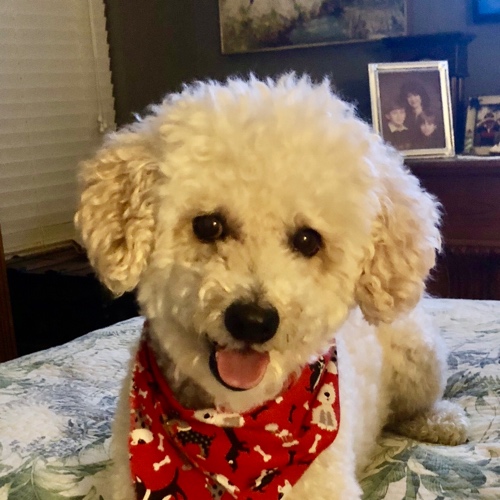 History
This breed is a cross between a Bichon Frise and a Poodle.
Care and Health
At risk for progressive retinal atrophy, patella luxation and allergies. Coat requires daily brushing and a trip to the groomer's every 6-8 weeks.
Fun Fact
This breed is also known as a Bichpoo.
Good For
Families with children and other pets, people with active lifestyles, households with land.
Attributes
Charming and Intelligent
Traits
Size medium, short Fur, sheds minimal, high energy.