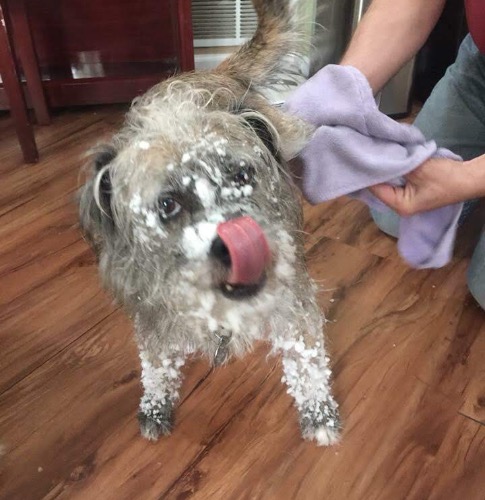 Facts About Brussels Griffon Mix dogs
Cuteness 57
History
This breed grew in popularity in the late 19th century with both workers and noblemen in Belgium. They were registered in 1883 in the first volume Belgium's kennel club studbook, the Livre des Origines Saint-Hubert
Care and Health
They have relatively few inherited health problems, but should still be tested for congenital defects, the most serious of which are Syringomyelia (SM) and Chiari-like malformation (CM).
Fun Fact
The tiny toy breed Brussels Griffon is known for his human expressions.
Good For
Family pet
Attributes
They are known to have a huge heart, and a strong desire to snuggle and be with its master.
Traits
Size medium, small Fur, sheds minimal, medium energy.